"Many thanks for the excellent event. It was great to hear both Dr. Anino Emuwa talking about her initiatives and the perspectives of the other speakers. Thank you!"

Think
Women
---
Inspiring Global Women for Growth
Workshop, networking, lunch & keynote speakers
---

Think
Women
---
Inspiring Global Women for Growth
Workshop, networking, lunch & keynote speakers
"Many thanks for the excellent event. It was great to hear both Dr. Anino Emuwa talking about her initiatives and the perspectives of the other speakers. Thank you!"
Our exclusive in-person Think Women event 'Inspiring Global Women for Growth' took place 10 March in London to celebrate International Women's Day 2023.
Hosted at the prestigious Institute of Directors (IoD) London, in the stunning Waterloo and Nash Rooms the event brought leaders together from across the international business and global mobility community. The focus was to explore how to accelerate change and drive equity, particularly for international women in business.
"Great to meet and hear the stories of so many brilliant women. Thank you Fiona Murchie for hosting such a wonderful event and I look forward to having the opportunity to attend more in the future"
ENJOY HIGHLIGHTS FROM our THINK WOMEN EVENT
Hear from our Keynote Speakers and Panellists from the day, talking about how to move the dial and accelerate growth for women, particularly in international leadership roles.
Our Speaker – Julia Palmer, COO of Relo at Santa Fe Relocation — spoke about the additional pressure on women when taking overseas assignments.
"Realising that female assignees are still expected to do a lot of the moving—and having the help and support to do this is crucial"
Julia Palmer
Our Panel focused on how to help leaders to embrace DEI strategies
Caroline Thorely – Farrer, Group Global Mobility Director, Worley
Salma Shah, Founder of Mastering Your Power Coach Training and author.
Jenny Hinde, Director at The Clear Company
"In order to tackle DEI, you need to do it with authenticity"
Jenny Hinde
Our Keynote — Dr Anino Emuwa, Managing Director of Avandis Consulting — talked about the power of communication, community and put ourselves out there.
"Let people know what is your expertise and how you are adding value"
Dr Anino Emuwa
"I felt inspired to create positive ripples and to take action starting from small steps in my career as well as in my personal life."



CONNECT, DISCOVER, INSPIRE
The event was host to inspiring women who are making a difference. An impactful workshop in the morning featured stories from our keynote speakers about their personal and professional journey, and their passion for supporting women and girls. It was a discovery of their hopes for the future of work and a more equitable world.



BE PART OF A GLOBAL COMMUNITY
Our guests networked across diverse industry sectors, organisations, countries and cultures. They took away a wealth of connections, new ideas and practical solutions to put into practice in their own workplace.



Shaping the agenda
Delegates shared experiences of working in an international context to help shape the agenda for the Think Women Community and deliver on international career opportunities, supporting women and their families to thrive around the world.



Showcase outstanding women
We are still inviting you to share your story. We are profiling inspirational leaders, Outstanding Think Global People Women to showcase across our media. Their profiles are being shared in a follow up supplement to demonstrate the calibre of women working in international leadership and management roles. Contact us to be included or nominate someone you know.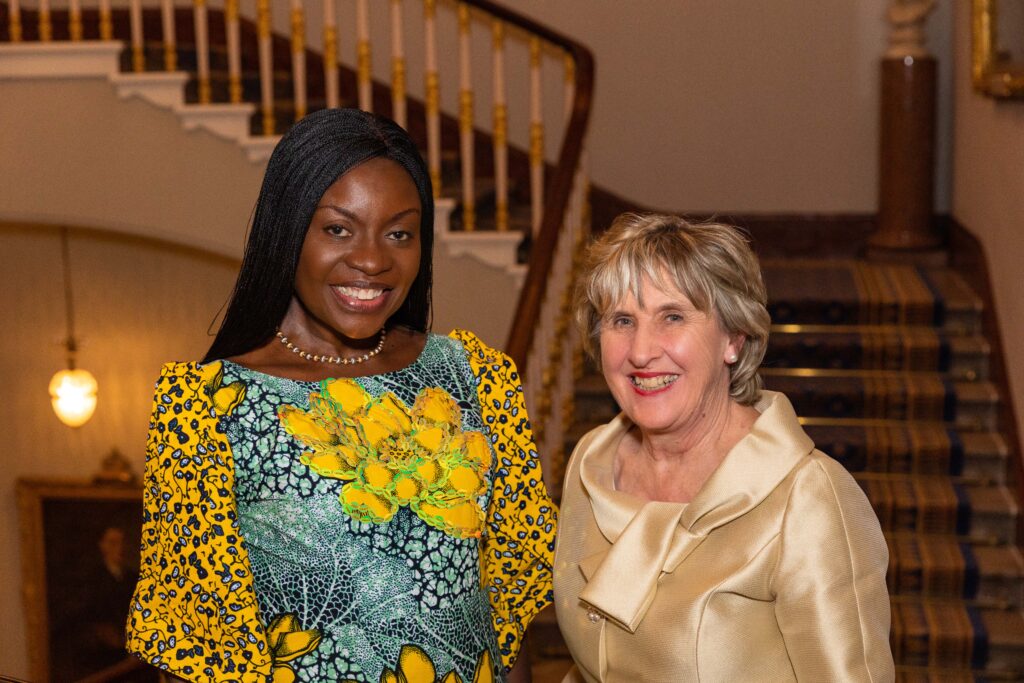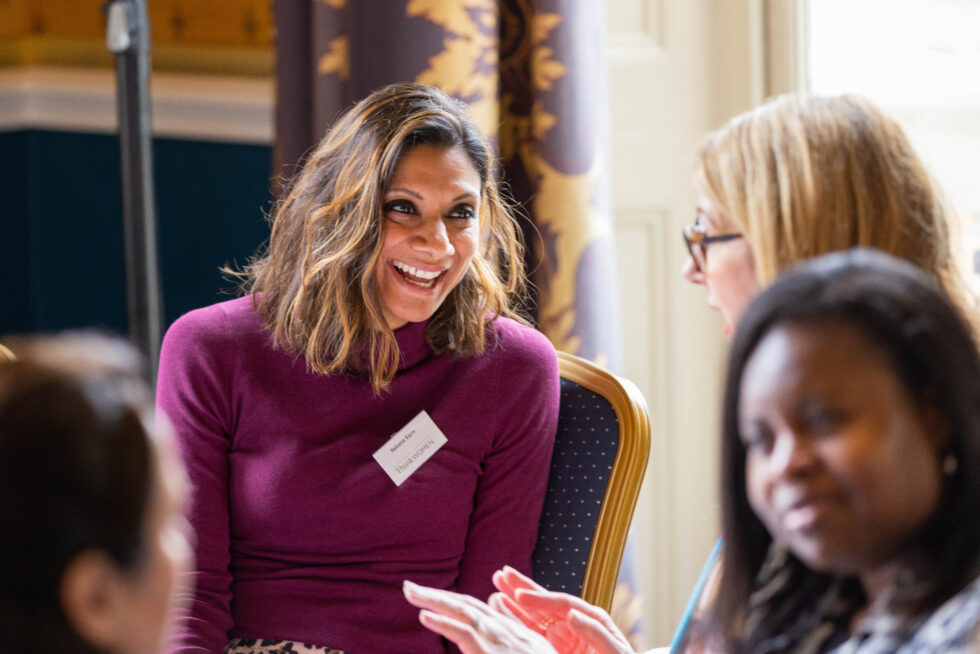 Our Speakers and Workshops
'Inspiring Global Women for Growth' 10 March 23
'Moving the Dial on gender equity' Workshop
We started the day with an interactive workshop with contributions from our motivational guest speakers – who, through shared stories, provoked discussion around Think Women's role in 'moving the dial and accelerating growth for women in international roles'.
Journalist Marianne Curphey interviewed guests including Caroline Thorley-Farrer, Group Global Mobility Director at Worley, Jenny Hinde, Executive Director, The Clear Company, Salma Shah, founder of Mastering Your Power and Julia Palmer, COO Relocation & CHRO, Santa Fe Relocation.
Taking an international assignment early in a woman's career offers a huge career advantage and a lot of experience in terms of understanding different cultures and ways of working. — Roundtable feedback
Guests exchanged  insights and experiences and together we scoped out how Think Women can best support international women to flourish in the fast-changing global workplace.
Keynote Speaker
We were delighted to be joined by Dr Anino Emuwa for this year's keynote. Dr Emuwa is an advocate for gender balance in leadership and convenes global and regional communities of women CEOs and founders including 100Women@Davos and the African Women CEOs Network.
She is also Managing Director of Avandis Consulting with over 25 years' experience in banking, international management consulting and research.
Dr Emuwa is also very much at home at the Institute of Directors leading their Expert Advisory Group on Diversity and Inclusion.
More upcoming events you may like…
Subscribe to the


Think Global People


newsletter
In partnership with our sister site:

© 2023 Think Global People. All Rights Reserved