Taking innovation
& leadership…
to the next level
— WITH —
Astronaut
Tony antonelli
8 June
LAMBERHURST, KENT

The Innovation Festival  for Global Working
-The Morning Programme-
09:00-12:45
Taking innovation and leadership to the next level with astronaut Tony Antonelli
Taking innovation and leadership to the next level with astronaut, Tony Antonelli
Step into the world of NASA leadership with a true pioneer, astronaut and Space Shuttle Pilot.
Thursday 8th June 09:00 to 12:45
From serving as a US Navy Commander, to piloting two space missions as a NASA astronaut, to playing a lead role in shaping the future of space exploration developing the new Orion space vehicle which will carry humans to the moon and on into deep space – get ready to be inspired by one of the most accomplished humans of our time. Tony Antonelli is ready to share his secrets to success and innovation with you! Join us for an unforgettable leadership experience where Tony will impart his invaluable lessons, honed over decades of leading in the most challenging environments, experiencing the hostility of space.
Programme
8.30: WELCOME AND REFRESHMENTS
Arrive at the venue to be welcomed by the Relocate Global Team and our other guests before the day starts.
9:20: INTRODUCTION TO THE DAY
Our Host for the day, international television presenter and journalist, Jayne Constantinis, will signpost the highlights of the day and introduce our keynote morning session with insights from Managing Editor, Fiona Murchie.
09:30 – 10:20: TONY ANTONELLI
Taking innovation and leadership to the next level with Astronaut Tony Antonelli
Are you ready to take your leadership skills to new heights?               
The day will include three interactive sessions with Tony Antonelli with plenty of opportunity to meet him and capture your experience with photographs. The morning will include dynamic roundtable discussions with plenty of opportunity to explore examples of innovation and overcoming leadership challenges.
Session 1: From Earth to Space: Antonelli's journey to becoming an Astronaut
Interactive presentations with Q&A
Antonelli's inspiring personal journey from humble beginnings to naval aviator, test pilot and pilot of two space missions.
Chris Barber, Founder & Director, ISSET joins the discussion for Q & A
10:40 – 11:30: TONY ANTONELLI
Session 2: Innovation: Leading the way to Mars
Interactive presentations with Q&A
This second session with Tony will focus on innovation including, problem-solving, process and planning, resource allocation and more. Tony is the man getting humans to Mars by 2028…
11:50 – 12:30: TONY ANTONELLI
Session 3: Mastering the art of international leadership Interactive presentations with Q&A
This third session with Tony will focus on the themes of communication across diverse teams, mobilising and inspiring people on a global level, leadership styles, leading in adversity and leading teams across different countries, fields of expertise and experience.
12:45 – 13:45: LUNCH & NETWORKING

Enjoy local produce and network.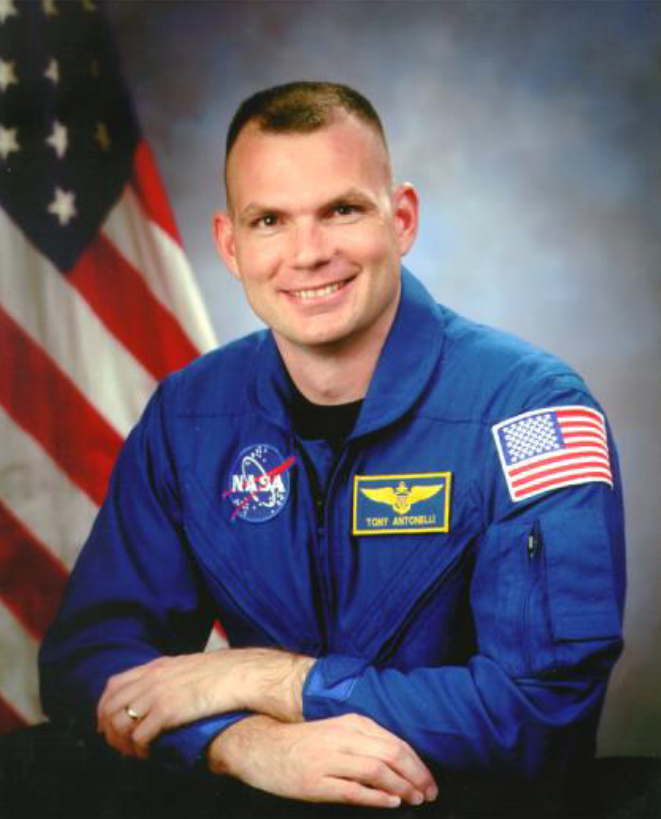 Our Morning Session Speakers
Introducing two of the experts appearing at the Innovation Festival for Global Working, who will share their insights and expertise with delegates at our unique event.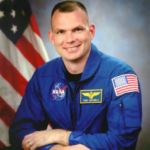 Tony Antonelli, NASA Astronaut and Commander US Navy
Keynote Speaker Morning Session
About Tony Antonelli
Tony Antonelli is a true leader and innovator, with a wealth of experience in both military and civilian aerospace. As the Artemis II Mission Director for the Orion Program at Lockheed Martin Space, he's responsible for shaping the path towards sustainable human missions to Mars through the integration of science objectives and human exploration goals.
Antonelli's technical expertise in aeronautics and astronautics, along with his extensive experience as a NASA astronaut, makes him an exceptional individual. He's a proven problem-solver, with a demonstrated ability to navigate complex challenges and inspire others to achieve greatness.
What's particularly impressive about Antonelli is his unwavering dedication to pushing boundaries and driving innovation. His focus on synergising human exploration strategy with science objectives showcases his commitment to advancing technology and driving progress forward.
Whether you're a space enthusiast or simply interested in leadership and innovation, Tony Antonelli is a name that commands respect. His passion, drive, and vision make him a true trailblazer, and a source of inspiration for anyone looking to achieve greatness.
Chris Barber, Founder & Chief Executive, International Space School Educational Trust (ISSET)
About Chris Barber
Chris Barber, the Director and Founder of ISSET, will support the interactive presentations and Q&As.
Chris founded ISSET in 1998 with the aim of instilling the NASA 'you can do it' spirit. ISSET's opening event was a live message from Cosmonauts on the Mir Space Station. Since those early days, Chris has worked with Space Centres, businesses, universities, schools and communities in the UK, USA, Norway, France, Netherlands, Spain, India, Mongolia, China, the Arctic and Australia.
Chris has talked with Think Global People in two highly successful, live stream presentations with ISSET one to promote STEM and space in schools and international schools, as part of their virtual International Education & Schools' Fair. The second with Sarah Murray, retired NASA Leader and ISSET Head of Operations, in celebration of International Women's Day, 8 March 2023.
See the afternoon event programme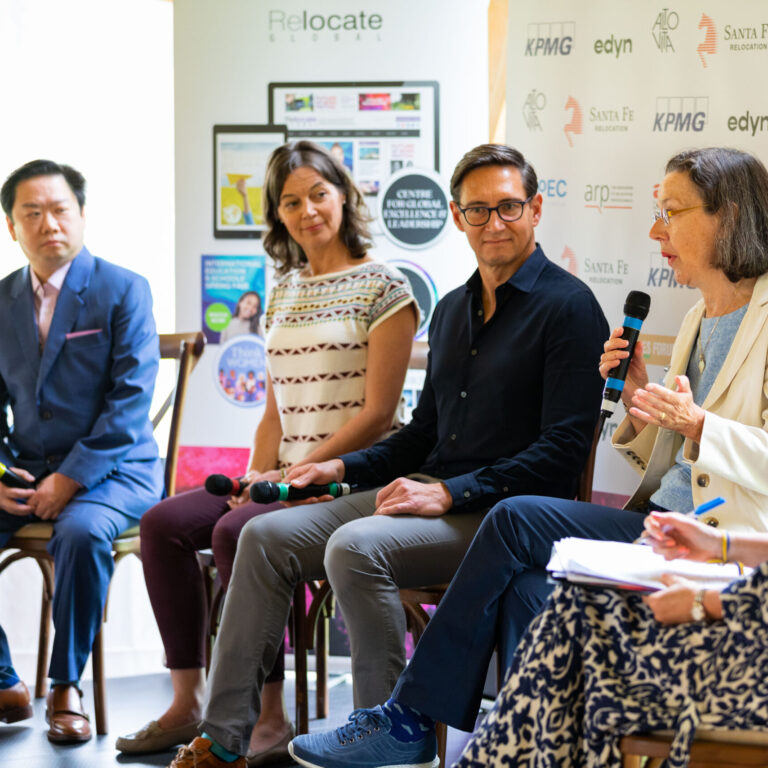 Afternoon Programme
13:50-18:30
Lamberhurst, Kent TN3 8JB The Innovation Festival for Global Working continues with Expert Panel and Innovation Hubs plus the Awards Ceremony
Awards Ceremony
16:00-17:00
Lamberhurst, Kent TN3 8JB The Relocate Global | Think Global People Awards Ceremony 2023
Event Sponsors
With many thanks to our 2023 festival sponsors:
Event Supporters
We are grateful to our festival supporters
"I love the venue, marquee, local food and hospitality."
In partnership with our sister site:

© 2023 Think Global People. All Rights Reserved