Innovation Festival for Global Working Sponsor: 3Sixty
3Sixty is the relocation and business travel industry's most secure and intuitive accommodation platform. Launched in 2017, it helps companies simplify and streamline booking extended stay travel, helping employees feel at home – even when they're not.
When it comes to corporate relocation programs, it can be hard to deliver a win-win solution to procurement departments, relocation managers, and employees that help manage costs and keep everyone happy. That's why 3Sixty's team has carefully built a network of over one million rooms and properties in 60 countries that deliver a range of prices, features, and locations for each unique company, individual, and trip.
Behind the scenes of every 3Sixty search is 3Sixty's HomeMatch™ technology. Leveraging machine learning and human expertise, this curates the best results and removes the need for exhausting back-and-forth comparisons of housing features, compliance, and pricing.
Companies can set the parameters of how their employees book accommodation–which can include anything from the total spend or type of product by the type of work trip, area, or supplier–so that they are seamlessly integrated into the search functionality when the employee logs on to 3Sixty. This gives employers oversight of their travel program and control of its cost without needing to ensure policies are being met on a day-to-day basis.
Where 3Sixty distinguishes itself from other solutions on the market is its approach to duty of care. All 3Sixty suppliers undergo strict vetting processes through third-party integrations with GeoSure and Dun & Bradstreet Risk Analytics.
The supply chain is swept weekly for red flags on safety, security, financial health, and business practices, with real-time safety data also available to guests. If something is amiss during any stay, an expert service team is reachable 24/7. Earlier this year, 3Sixty also launched umbrella insurance coverage for corporate clients to protect against property damages caused by employees.
Unlike other platforms that don't aggregate booking history and financials, 3Sixty brings disparate data together to create a single hub for metrics and reporting. Users can create detailed custom reports with geographical, financial, and partner insights all in one place, breaking down data on spending and guest feedback that helps them improve their travel and mobility programs. Partners also benefit from 3Sixty's broad network of supplier relationships and discounts.
Corporate clients can learn more about 3Sixty's and award-winning technology by visiting stay3sixty.com or emailing juliet.howie@stay3sixty.com and jessica.sharpe@stay3sixty.com.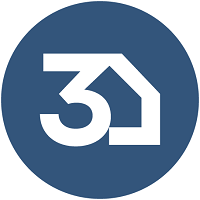 "The scale, speed, and compliance offered by 3Sixty are incredibly valuable for busy corporate travel buyers: on average, our Fortune 100 clients book a minimum of 90,000 nights a month across 50 different countries. Our case studies have also shown that 3Sixty provides the average corporate client around 25-35 percent cost savings.' – "
— Lee Curtis, CEO of 3Sixty