Global mobility solutions to support the new world of work
Whether you are an HR generalist, Compensation & Benefits specialist, Financial Director, Business Travel Advisor or Global Mobility specialist we will connect you with a wealth of global mobility expertise.
As Global Mobility comes of age as a trust advisor to the leadership team, we offer strategic insights from top global mobility professionals, case studies and events, connecting you to global leaders to expand your horizons and find solutions from other disciplines in multinational teams. We publish global mobility articles and link to our sister website Relocate Global to keep you informed.
Challenges for global mobility and the new world of work
Moving people overseas to work is never easy, and in a global skills shortage, with greater use of technology, the challenges for global mobility professionals have changed.
We'll be looking at how technology is changing the way we work and whether global mobility professionals are maximising the use of AI and data to free up time and to support the business needs of the organisation.
The hot topics we'll be looking at are:
Global skills shortages
Best practice case studies from industry sectors
Compliance and technology
Business travel
The productivity puzzle
New mobility hotspots
Inward investment
Trade agreements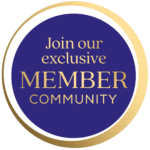 Join Think Global People
Our exclusive membership network for decision-makers, aspiring leaders, experts and thought leaders focused on global business and working.

Podcasts, Factsheets & Articles
Please select one or more items in the dropdown menus to filter the podcast results:

Bitesize factsheets
Members can access our Global Mobility Toolkit of Factsheets across the key areas of: Relocation Policy Design & Review; Group Moves; Family & Employee Support; Talent & Career Management; Diversity & inclusion; Managing Across Cultures.
Watch out for new Bitesize factsheets on: Setting up in a New Dominion; Wellbeing at Work; Hybrid Working; Working from Home and Working for Anywhere; Repatriation; Flexible working; Engagement and Employee Support; Switching to a Four Day Week; Cost of Living Crisis; Responding to Environmental Impact and Climate; Responding to the ESG Agenda; Data Analytics for Global Mobility; Business Travel Risks and Compliance



Global mobility policy updates
Keep up to date with latest trends and explore how you can adapt your policies and bench mark with other industry sectors. Regular podcasts and briefings with our experts and corporate global mobility professionals from regions around the world.
s


Latest reports and surveys
Access to new reports and analysis from a panel of experts to keep you up to speed with latest developments across global mobility. Keep your organisation agile and resilient in fast-changing times. With Master Classes, podcasts and webinars to connect you with insights from experts around the world.
 


Supporting families on the move
Bolster your recruitment and retention stragegy with forward thinking approaches to support individual employees and their families. Explore latest engagement platforms and practical tools to support family networks and revisit your DEI strategy. Discover what works through engaging podcasts and webinars.