The speakers, panellists and contributors appearing at the Innovation Festival for Global Working
8 June
LAMBERHURST, KENT TN3 8JB


Find out about our panel of experts who will share their insights and expertise with delegates at our unique event, The Innovation Festival for Global Working.
Thursday 8 June 2023 | 9.00am – 6.30pm
Spray Hill, Hastings Road, Lamberhurst, Kent, TN3 8JB, UK
Welcome to the Think Global People Innovation Festival for Global Working, including awards ceremony. Building on the success of our previous Festivals in London, this is a superb opportunity to network and entertain clients in a vibrant environment, where good conversations happen, ideas flow and knowledge is shared. Learn from inspiring speakers how to take you rorganisation to the next level.
The speakers, panellists and contributors
Introducing our panel of experts appearing at the Innovation Festival for Global Working, who will share their insights and expertise with delegates at our unique event.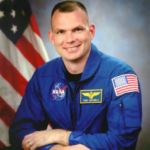 Tony Antonelli, NASA Astronaut and Commander US Navy
Keynote Speaker Morning Session
About Tony Antonelli
Tony Antonelli is a true leader and innovator, with a wealth of experience in both military and civilian aerospace. As the Artemis II Mission Director for the Orion Program at Lockheed Martin Space, he's responsible for shaping the path towards sustainable human missions to Mars through the integration of science objectives and human exploration goals.
Antonelli's technical expertise in aeronautics and astronautics, along with his extensive experience as a NASA astronaut, makes him an exceptional individual. He's a proven problem-solver, with a demonstrated ability to navigate complex challenges and inspire others to achieve greatness.
What's particularly impressive about Antonelli is his unwavering dedication to pushing boundaries and driving innovation. His focus on synergising human exploration strategy with science objectives showcases his commitment to advancing technology and driving progress forward.
Whether you're a space enthusiast or simply interested in leadership and innovation, Tony Antonelli is a name that commands respect. His passion, drive, and vision make him a true trailblazer, and a source of inspiration for anyone looking to achieve greatness.
Chris Barber, Founder & Chief Executive, International Space School Educational Trust (ISSET)
About Chris Barber
Chris Barber, the Director and Founder of ISSET, will support the interactive presentations and Q&As.
Chris founded ISSET in 1998 with the aim of instilling the NASA 'you can do it' spirit. ISSET's opening event was a live message from Cosmonauts on the Mir Space Station. Since those early days, Chris has worked with Space Centres, businesses, universities, schools and communities in the UK, USA, Norway, France, Netherlands, Spain, India, Mongolia, China, the Arctic and Australia.
Chris has talked with Think Global People in two highly successful, live stream presentations with ISSET one to promote STEM and space in schools and international schools, as part of their virtual International Education & Schools' Fair. The second with Sarah Murray, retired NASA Leader and ISSET Head of Operations, in celebration of International Women's Day, 8 March 2023.
Fiona Murchie, Founder & Managing Editor of Relocate Global/Think Global People
About Fiona Murchie
Fiona Murchie has over 25 years' experience in management and HR publishing and global mobility. From this unique perspective, she combines understanding of the HR and global mobility market with knowledge of business drivers and an appreciation of management thinking and the wider influences on company and regional growth brought about by changing global markets, demographics, economics and geo-political factors.
She launched Relocate magazine in 2004, to promote creativity and best practice in mobility, explore new topics, and stimulate debate on relocation-related subjects. Relocate Global has become the leading multimedia for international managers, HR, global mobility and relocation professionals, with a growing international reputation for thought leadership, innovation and people support.
Jayne Constantinis, TV Presenter, Facilitator and Journalist
About Jayne Constantinis
Jayne Constantinis has been in the communications business for 25 years, as a live continuity announcer on BBC television; a business reporter/newsreader on BBC World; a financial services corporate presenter. She facilitates and speaks at live events (see her recent TEDx talk), moderates panels, and is a sought-after communication skills trainer for individuals and groups. 
Jayne will be introducing the day, hosting the afternoon Keynote Panel and the Global Mobility and Education Innovation Hub.
She will also host the Awards Ceremony at 4pm. 
Full Event Programme
08:30: WELCOME AND REFRESHMENTS
Arrive at the venue to be welcomed by the Relocate Global | Think Global People Team and our other guests before the day starts.
09:20: INTRODUCTION TO THE DAY
Our Host for the day, international television presenter and journalist, Jayne Constantinis, will signpost the highlights of the day and introduce our keynote morning session with insights from Managing Editor, Fiona Murchie.
09:30: MORNING KEYNOTE SESSION
Taking innovation and leadership to the next level with astronaut Tony Antonelli.
09:30 – 10:20: TONY ANTONELLI
Session 1: From Earth to Space: Antonelli's journey to becoming an Astronaut
Interactive presentations with Q&A
10:40 – 11:30: TONY ANTONELLI
Session 2: Innovation: Leading the way to Mars
Interactive presentations with Q&A
11:50 – 12:30: TONY ANTONELLI
Session 3: Mastering the art of international leadership
Interactive presentations with Q&A
12:45 – 13:45: LUNCH & NETWORKING
Enjoy local produce and network.
13:50 – 14:15: KEYNOTE PANEL
Our expert panel will share their thoughts and set the agenda for the day.
13:50 – 14:15: KEYNOTE PANEL
BAFTA-nominated TV presenter Jayne Constantinis will interview panel speakers, Ann Ellis, CEO, Mauve Group; Valérie Besanceney, International education and transitions consultant, author, Executive Director, SPAN and Demetra Marcantonio, Director, KPMG Global Mobility Services team, London to capture how the world of work has moved on from 2022.
A lively keynote panel discussion on the future of the workplace and the global trends affecting diverse industry sectors. 
Jayne Constantinis will tease out what is happening around the world and the biggest challenges and opportunities for international leaders and global talent. How are organisations responding to skills shortages? Where are the hotspots for growth and what is influencing supply chains today? What are the innovations that are helping organisations and international managers respond to change?
14:20 - 15:45 Innovation hubs
The afternoon will also feature two 'innovation hubs', where interactive workshops and facilitated discussions with experts from across leadership, business, global mobility and education will take place.  This is where business leaders will engage with their peers, to share ideas and explore how the ground-breaking, cutting-edge technology at the forefront of space science can be used to turbo-charge their own sectors, helping to boost growth and productivity and radically shape innovation.
16:00 – 17:00: AWARDS CEREMONY
Celebrate with us and find out who will be winning our awards this year.
Meet the winners, enjoy the video and share in their excitement
17:00 – 17:10: CLOSING REMARKS AND THE FUTURE
17:10 – 18:30: CELEBRATION DRINKS & TASTE OF KENT
Join us to wind down, congratulate our winners and enjoy the countryside with local wine and beers,  and taste of Kent produce. A truly festive finale.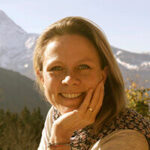 Valérie Besanceney, author, international education and transition consultant and Executive Director of Safe Passage Across Networks (SPAN)
Afternoon Keynote Panel speaker & Innovation Hub
About Valérie Besanceney
Valérie Besanceney (MA, MEd) is an international education and transition consultant, passionate about helping families thrive through transitions. Author of two children's books, B at Home: Emma Moves Again and My Moving Booklet and founder of Roots with Boots, she currently consults for families, schools, and organizations. She is Dutch by birth, Swiss by nationality, and well-versed in cross-cultural awareness. Having moved often as a child, Valérie understands the challenges and impact of early transitions on your sense of identity and belonging as an adult. Valérie has been an international educator for the past 18 years in international schools and organizations across four continents. Valérie serves as the Executive Director of Safe Passage Across Networks (SPAN) and is the co-creator and co-facilitator of the SPAN certificate course on the Laws of Transitions. Together with her husband and their two daughters, she lives in Gryon, Switzerland.
Sarah Rozenthuler, chartered psychologist, leadership consultant and dialogue coach
Afternoon Hub Speaker & Leadership Workshop

About Sarah Rozenthuler
Sarah Rozenthuler is a chartered psychologist, leadership consultant and dialogue coach. She has over 15 years international experience consulting to organisations including BP, Discovery Inc. and Standard Chartered Bank. As the author of How to Have Meaningful Conversations and Powered by Purpose: Energise your People to do Great Work, Sarah's work has been widely featured in the media including The Sunday Times, Psychologies Magazine and BBC Business online.
Where you could find Sarah at the Festival:
Read Sarah Rozenthuler's full bio to learn more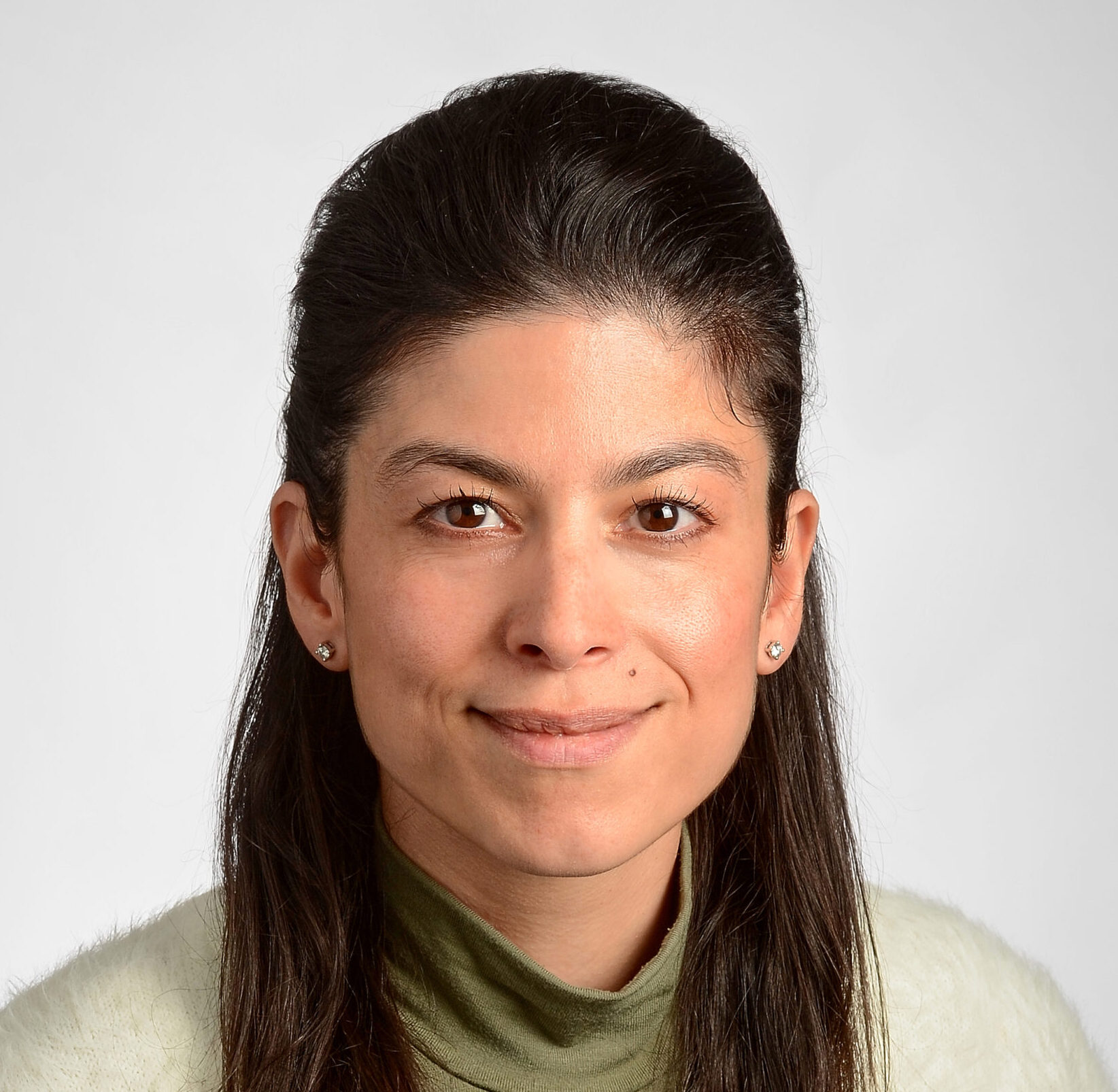 Demetra Marcantonio, Director in the KPMG Global Mobility Service team
Afternoon Keynote Panel speaker
About Demetra Marcantonio
Demetra is a Director in the KPMG  Global Mobility Services team in London. She has over 13 years of experience supporting organisations set up their Global Mobility programmes and improve their existing programmes, in alignment with broader business and talent priorities. Demetra has worked with numerous organisations across all industries, supporting with key areas like Global Mobility strategy, policy design, process and technology optimization, as well as training, communications and change management activities which go alongside any programme transformation/change.
Ann Ellis, Co-Founder and Chief Executive Officer of Mauve Group
Afternoon Keynote Panel speaker
About Ann Ellis
Ann Ellis is the CEO and co-founder of multi-national organisation Mauve Group; a leading provider of global HR, employment and expansion services.
Hailing from a remote Welsh farming community, Ann established Mauve Group in 1996 from a tiny cupboard-sized office in Northern Italy. Ann was Mauve's first and initially only "back-office" employee, supporting workers on overseas telecommunications projects with local payroll, visas, contracts and more.
As globalisation and remote work became the norm in business, demand for Mauve's unique solutions snowballed. Today, the organisation supports 70+ industry sectors through an operational network of more than 150 countries worldwide, and 70 of its own entities.
 With 27 years at the helm of an international business, Ann's incomparable global expertise have featured on the BBC and in the Times. Ann frequently travels the world to deliver talks at events such as the Millennials Engagement Congress, Think Women and Centuro Global's Expansion Conference.
Claudine Hakim, Head of Advancement, Transitions and Student Support at the International School of London (ISL)
About Claudine Hakim
Claudine Hakim is Head of Advancement, Transitions and Student Support at the International School of London (ISL) and was one of the founding Head Teachers at ISL Surrey and is the leader of the award winning ISL Crossroads Transitions programme. Having lived in three continents, Claudine is passionate about fostering well-balanced and inclusive international communities. Claudine is a member of the ECIS Admissions Special Interest Committee and is a Board member of Safe Passage Across Networks (SPAN) as Director of Partnerships. Claudine holds a Masters degree from the University College of London, Institute of Education in Educational Leadership and Management and a BA in Psychology and Counselling from Richmond International University.
Agnieszka Leja, Senior Manager in the KPMG Global Mobility team
About Agnieszka Leja
Agnieszka is a Senior Manager in the KPMG Global Mobility Services team in London. She has 12 years of experience supporting organisations in the design and delivery of their Global Mobility programmes. Agnieszka's experience includes working with FTSE100 companies, start-ups and individual senior executives, within industries ranging from Media and Technology, through to Energy and Manufacturing.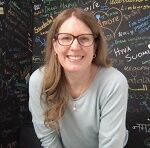 Susan Stewart, Director at Articulate Multilingual
About Susan Stewart
Susan Stewart is Director at Articulate Multilingual Ltd. With a foot in both local UK communities as well as global expatriate communities, Articulate Multilingual supports and advises multilingual families as they make choices about schooling and home language use.Susan has lived and worked in Thailand, the United Arab Emirates, South Africa, Belgium, Oman, Sweden and the United Kingdom. Susan, who has raised two bilingual global-nomad children, speaks (to varying degrees) English, French, German, Afrikaans, Swedish and Arabic.  Susan has a particular interest in the area of language policy as a driving force in promoting multilingualism within families, communities, organisations, and schools. With a background in international education, Susan's work centres around building an understanding of diverse multilingual families and children and how these can be nurtured and developed. She delivers regular parent workshops around the questions of raising multilingual children, locally and internationally. Susan has a Bachelor of Arts degree in Linguistics and French from the University of South Africa and an MA in Applied Linguistics and Communications from Birkbeck College, University of London.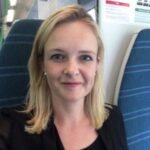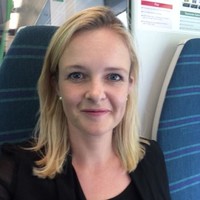 Georgina Hawkes, Head of Global Mobility, Performance & Reward, HSBC Group Management Services
Global Mobility Hub Speaker
About Georgina Hawkes
Dr Susan Doering, International Career and Leadership Consultant
About Dr Susan Doering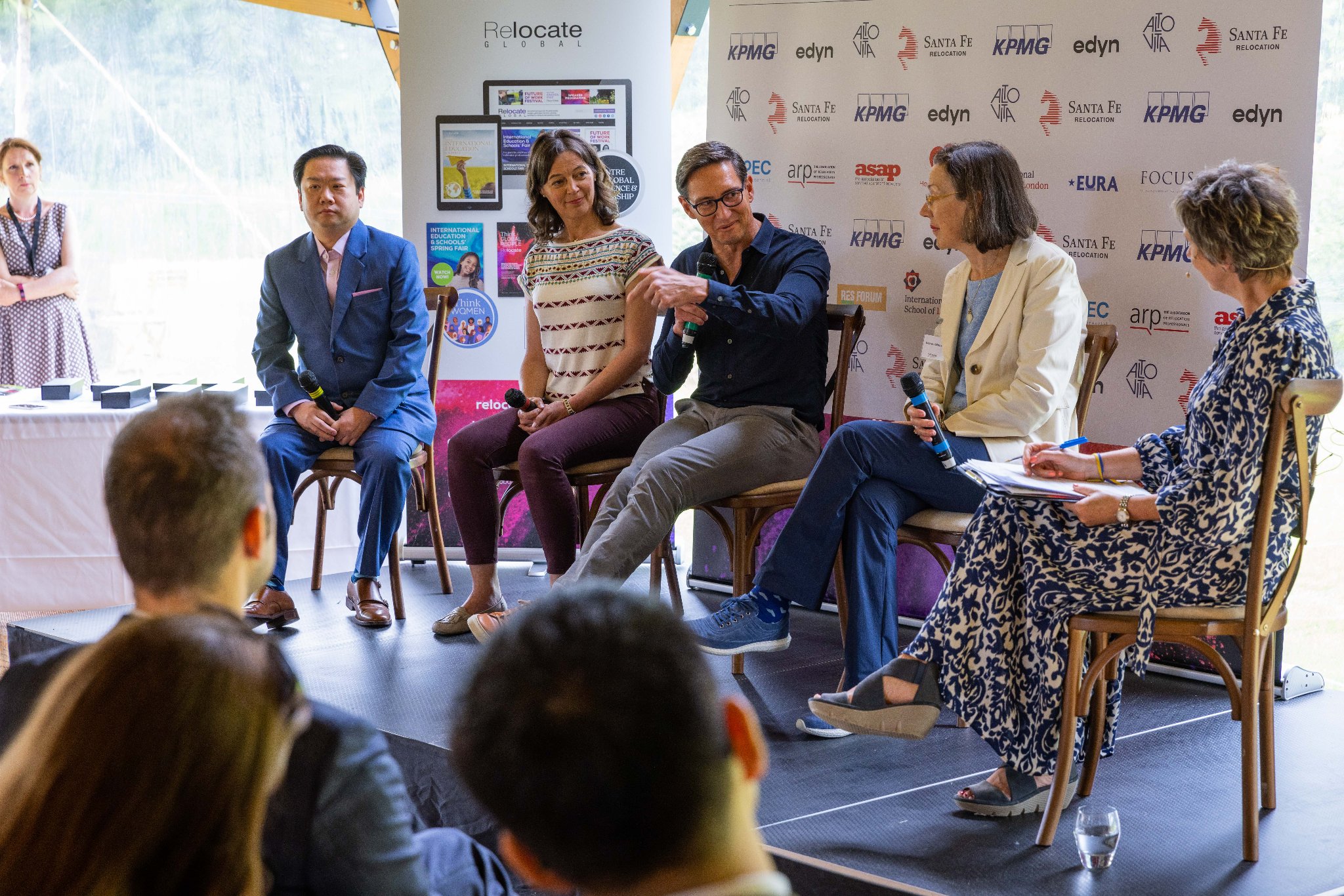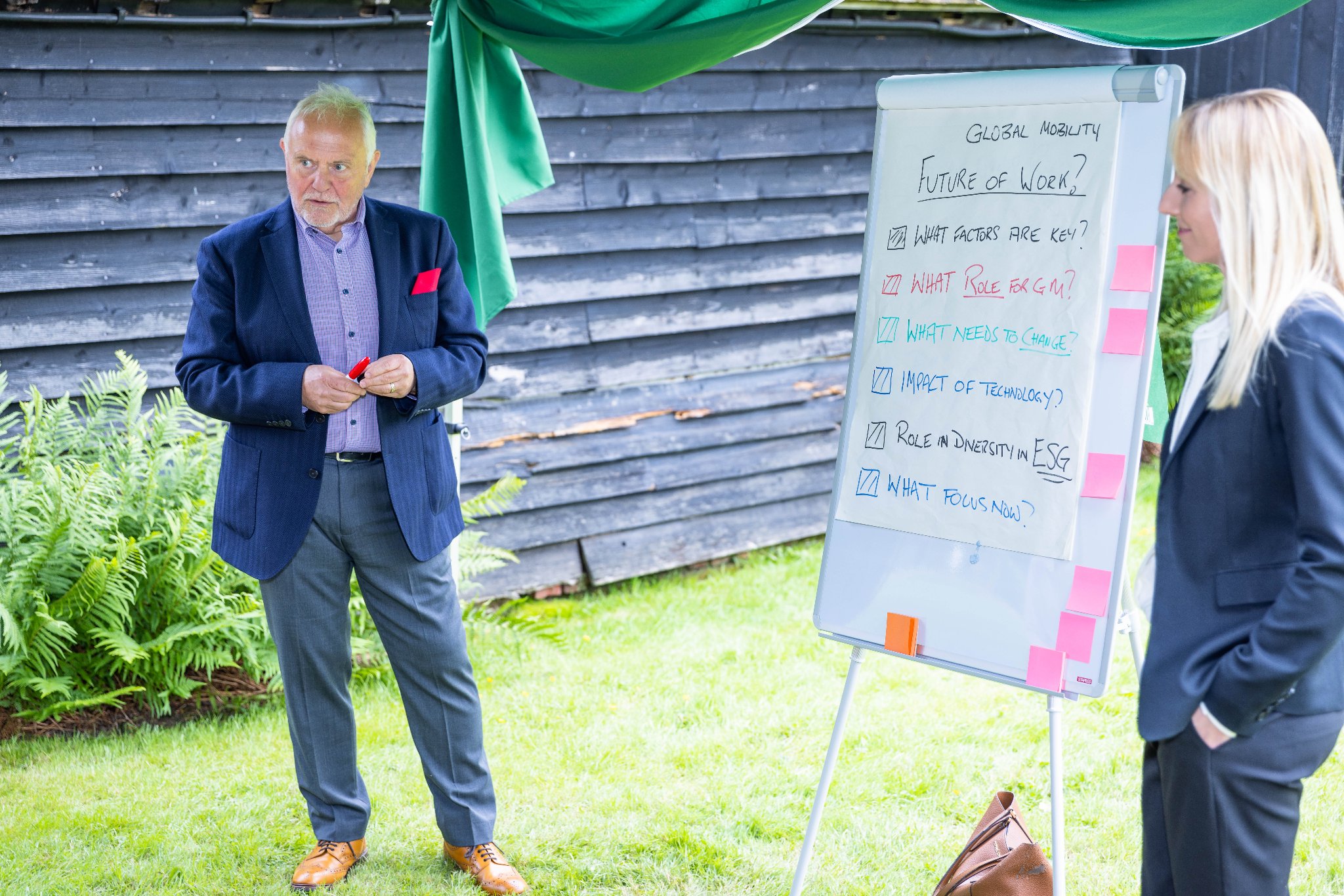 Event Programme
Click below to view each day's programme highlights.
The Innovation Festival  for Global Working
-The Morning Programme-
09:00-12:45
Taking innovation and leadership to the next level with astronaut Tony Antonelli
The Innovation Festival for Global Working
-The Afternoon Programme-
13.50 -18:30
Keynote Panel, Hub Streams, Workshop and  Award Ceremony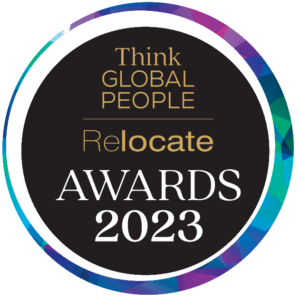 The Awards Ceremony
16:00-17:00
In 2023 there will be even more of a Festival feel, with the opportunity to engage with more experts and sample different leadership techniques, meet authors and explore new research in the spacious gardens and grounds.
A highlight at the end of a stimulating day will be the Relocate and Think Global People Awards Ceremony. We will celebrate the achievements of our 2023 winners and toast their success offering a further opportunity for networking and a chance to enjoy delicious refreshments and entertainment.
What people say about the festival
We continue to build on the success of The Future of Work Festival in 2022.
Watch a short video of highlights from last year's event
We achieved a feedback score of 8.8 out of 10 for our Future of Work Festival in 2022
"A celebration of talent, knowledge and expertise"
"I love the venue, marquee, local food and hospitality."
Event Sponsors
With many thanks to our 2023 festival sponsors:
Event Supporters
We are grateful to our festival supporters
In partnership with our sister site:

© 2023 Think Global People. All Rights Reserved