Bangkok Patana School, Thailand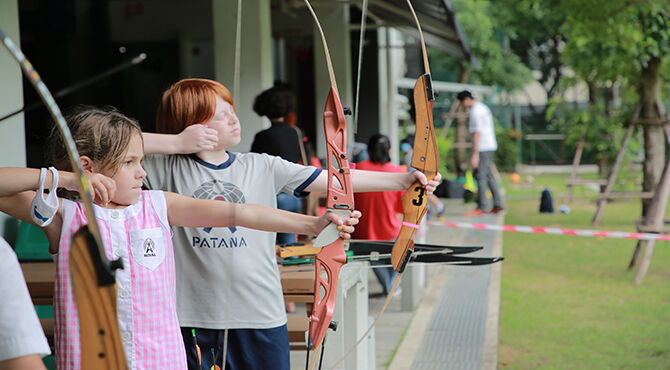 Relocate Editorial 

1 NOVEMBER 2020
Bangkok Patana School is the oldest British School in Thailand, it was founded in 1957 to provide a British-style curriculum for the children of English speaking expatriates and others living in Bangkok.
Bangkok Patana is a non-profit Foundation and currently has an enrolment of 2,305 students. Over 20% of the students are British and 80% of the staff are recruited directly from the UK or from British international schools.
The superbly resourced 17 hectare campus, situated in Bangna near the light rail system, includes state-of-the-art classrooms and IT facilities, a fully equipped Science Centre, Secondary and Primary Libraries, an outdoor classroom, fitted out Design and Technology classrooms, three swimming pools, an indoor sports centre, tennis courts and games pitches.  The technologically advanced Arts Centre offers world-class facilities for students, teachers and the community. The school has also recently installed new solar arrays and pre-cooled fresh air filtered systems for every building to ensure the health and well-being of their students. Bangkok Patana Schools' mission is to ensure that students of different nationalities grow to their full potential as independent learners in a caring British international community.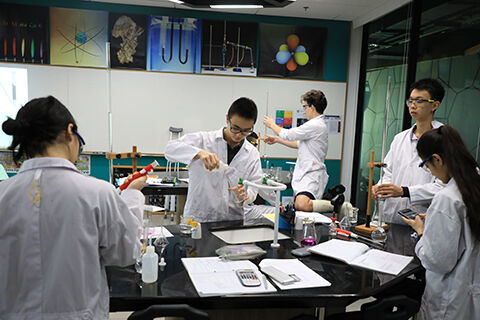 Our students range from 18 months to 19 years of age and follow the English National Curriculum until they sit GCSE/IGCSE examinations at age 16.  Senior students go on to take the International Baccalaureate (IB) Diploma or Certificate in Year 13 and our students are accepted into leading universities in the UK, the US, and throughout the world. Our strong academic and extra-curricular programme nurtures students of over 60 nationalities to fulfil their individual potential.
The IB Learner Profile has been adopted throughout the school to support all our learners. The Primary curriculum utilises a holistic approach focusing on the development of the whole child.  In Foundation Stage, every effort is made to meet the individual needs, interests and stage of development of each child. Our Foundation Stage classes provide a challenging and enjoyable experience for each child in all the areas of learning and development. Starting with Key Stage 1 (Years 1 and 2), the curriculum is built around the expectations of the English National Curriculum but is adapted to meet the needs of the international student body.  In addition to the essential skills of Literacy, Mathematics and Information and Communications Technology (ICT), we also look to develop the 21st century skills of critical thinking, problem solving, communication and collaboration.
In Key Stage 3 (Years 7, 8, and 9) students move into Secondary School and begin the preparations that will result in their (I)GCSE exams in Key Stage 4 (Years 10 and 11).  The school's tutorial programme in Secondary School is essential in helping the students adjust to higher expectations and more responsibility.  In Senior Studies (Years 12 and 13), students complete their International Baccalaureate (IB). The International Baccalaureate Diploma Programme provides an educational challenge which requires study of the humanities, at least two languages, experimental science, mathematics, the arts and worthwhile practical activities in outdoor pursuits and social service.  Following the IB Learner Profile, Secondary School students have vibrant community service clubs, stimulating arts and music opportunities and competitive and recreational sports programmes.
In addition to the education that takes place within the regular school day, all students are given opportunities to participate in a range of fun and interesting activities that encourage them to maintain a well-balanced lifestyle. We offer more than 400 Extra-curricular Activities (ECA) during the academic year.  More than 90% of students attend one or more ECAs.  Activities range from community service, sports, music and arts to the Model United Nations (MUN), the Duke of Edinburgh's International Award programme, Interact, and Habitat for Humanity among many others.Bangkok Patana School is defined by a focus on academic achievement and personal excellence.
Bangkok Patana School's priority is quality learning and teaching, and the development of our students to be motivated global citizens. It is the aspiration for personal excellence that motivates programmes offered by the school, giving all our students the opportunity to fulfill their potential.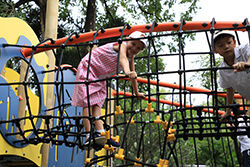 Articles and more video featuring Bangkok Patana
Contac
Bangkok Patana School 
Phone: +6627852200
Address: 643 Lasalle Road ( Sukhumvit 105 )
Bangna Tai, Bangna,
Bangkok 10260, Thailand
Email: admissions@patana.ac.th