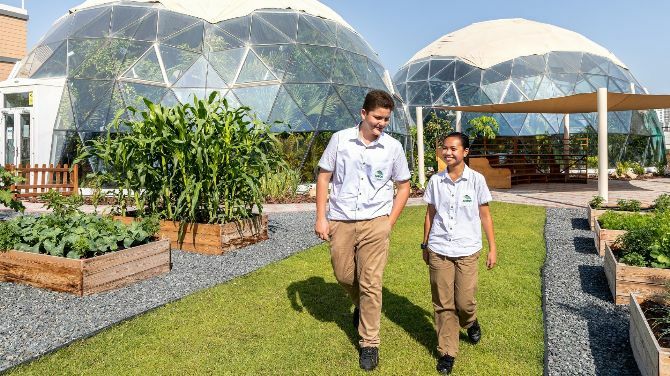 The Arbor School is an international, ecological school, based on the British curriculum and offers places in Foundation Stage 1 through to Year 11.
The Arbor School is an exciting, dynamic and forward-thinking school that prepares young people for a rapidly changing world, nurturing a core belief in environmental mindfulness, responsibility and the importance of sustainability. Providing a high standard of education based on the National Curriculum for England, the Arbor School offers a unique ecological approach to learning within a positive and caring school environment, that's enriched with a compassionate, ethical outlook focused on ecoliteracy, sustainability and environmental justice.
"Here at Arbor School, we provide our students with a personalised learning experience through our environment, programmes and approach. We stretch students through challenging inquiry driven projects, we provide opportunities to ignite student's passions and we ensure our students become people for others through our values driven positive education ethos." — Principal Brett Girven
Ignite Scholarship Programme (Years 7 – 11)
The Arbor School's Ignite Scholars programme is an avenue to pursue and embed a culture whereby students demonstrating academic excellence may be recruited, rewarded, and retained through a scholarship programme. The value of a scholarship is up to 75% of annual fees. Scholarships are for fixed periods of time (usually 2 years in duration) and will be awarded to students demonstrating the potential to achieve to the highest levels.
Selected candidates will demonstrate outstanding prior achievement or academic capacity in one or more subject area. Additional demonstrable levels of excellence may be taken into consideration, including excellence in sports, arts or culture; however academic achievement is the deciding factor when considering applicants for the Arbor Scholarship programme.
Welcome to The Arbor School
Message from Principal Brett Girven
Additional videos: