How employers can support the financial wellbeing of employees
How well companies support their staff in times of economic hardship can have a significant impact on employee wellbeing and productivity, and on their ability to recruit and retain the next generation of top talent, argues Marianne Curphey.
These are tough times for companies. The temptation to cut costs and withdraw from expensive employee benefit schemes in order to remain financially afloat is real.
It is equally challenging, however, for employees. They have also seen prices and inflation rise in many geographies and utility bills rise once again in the autumn. Increasing living costs, supply chain problems, rising inflation and an uncertain macro-economic environment are taking their toll on the standard of living for many employees. InterNations, the world's largest expat community with more than 4 million members, reveals in its latest Expat Insider survey that many expats are struggling with their personal finances when living
and working abroad.
The survey, which provides insights into expat life in 52 destinations, found that Mexico, Indonesia, Taiwan, Portugal, Spain, the UAE, Vietnam, Thailand, Australia, and Singapore are the best destinations for expats in 2022.
The worst destinations for expats are Kuwait, New Zealand, Hong Kong, Cyprus, Luxembourg, Japan, South Africa, Turkey, Italy, and Malta.
The United Kingdom ranks 37th out of 52: expats find it rewarding to work here, but are unhappy with their personal finances. Globally, one in five expats (21%) is unhappy with their financial situation, and 28% feel that their disposable household income is not enough to lead a comfortable life.
This is a significant factor in employees' lives and so companies would do well to think about how they can support their staff as economic conditions get tougher.
Organisations should consider how they can promote financial wellbeing among their staff – both in the UK and abroad. Being worried about finances can have a major impact on staff productivity and may even lead to them leaving their job or taking a period of sick leave.
HOW CAN EMPLOYERS SUPPORT FINANCIAL WELLBEING?
In the UK, the latest research by the Office for National Statistics shows that 77% of people are concerned about the rising cost of living.
"With the cost of living at the forefront of everyone's minds, pay and perks are key," says Louise Skittrall, founder of Swindon-based Robinson Grace HR Consultancy.
Employers are having to look at pay as a means of attracting applicants, but the importance of building a strong employee proposition has never been more importants."
Louise Skittrall, Robinson Grace HR Consultancy
"Employers offering incentives such as working from home, free parking, electric charging points or subsidised staff meals, will appear considerably more attractive to prospective employees seeking a more cost-effective job choice," she says.
While job vacancies continue to outweigh the number of applicants, organisations are struggling to attract top talent.
"Employers are having to look at pay as a means of attracting applicants, but the importance of building a strong employee proposition has never been more
important."
WEALTH at work, a leading financial wellbeing and retirement specialist, has also conducted research looking at the impact of financial worries on people's lives.
It found that nearly half of UK adults (47%) say that financial worries impact their life, with more than a quarter (26%) saying that it makes them feel depressed and anxious, rising to more than a third (35%) of 35–54-year-olds. Nearly a fifth (17%) admit they struggle to sleep worrying about money, which rises to 22% of those aged 18–34.
Jonathan Watts-Lay, Director of WEALTH at work, said financial education and guidance delivered in the workplace is key in providing much-needed support
and many employers now offer this as part of their overall wellbeing objectives.
This could be provided as workshops or even one-to-one coaching sessions. Digital tools and helplines can also be a great source of support.
He says the other options employers could consider are:
• Employee discount schemes: discounts to save employees money on the things they want and need to buy.
• Employee Assistance Programmes: to help employees deal with personal problems that might impact their work performance, health and wellbeing.
• Introduce salary sacrifice schemes: It is very common for pension contributions to be paid this way, but they can also include payments for transport such as company cars, bikes, and bus passes, and even mobile phones, gym passes and health and dental care.
• Promoting pensions: 30% of UK adults say they know they should be saving more for retirement, but it can be tempting to stop or reduce pension
contributions when times are tough.
• Providing debt support: Nearly a quarter (23%) of UK adults say that being in debt is one of their biggest financial concerns. Many companies offer financial education seminars on debt management to help employees understand how to manage and pay off debt, and what help is available. Some companies now
also offer loan consolidation through payroll to support those who need help paying off their debts.
• Helping employees to make the most of their savings: Savings and investment accounts offered in the workplace, including workplace ISAs, can provide a convenient way for people to save.
• Share plan options: Many workplaces also offer the opportunity for employees to invest into shares in the company via a workplace share plan, including Save As You Earn schemes and Share Incentive Plans.
• Signpost external support services: There are many support services available to make employees aware of. Citizens Advice can help work out what benefits or grants employees may be eligible for.
• Communicate your benefits: No matter how good the financial wellbeing support you have in place, if it is not well communicated and understood,
then it's likely that it will be overlooked by employees.
• Introduce financial education programmes: Financial education and guidance in the workplace can make a huge difference, giving employees the opportunity to learn about budgeting, money saving tips, saving, debt management, and
retirement planning etc.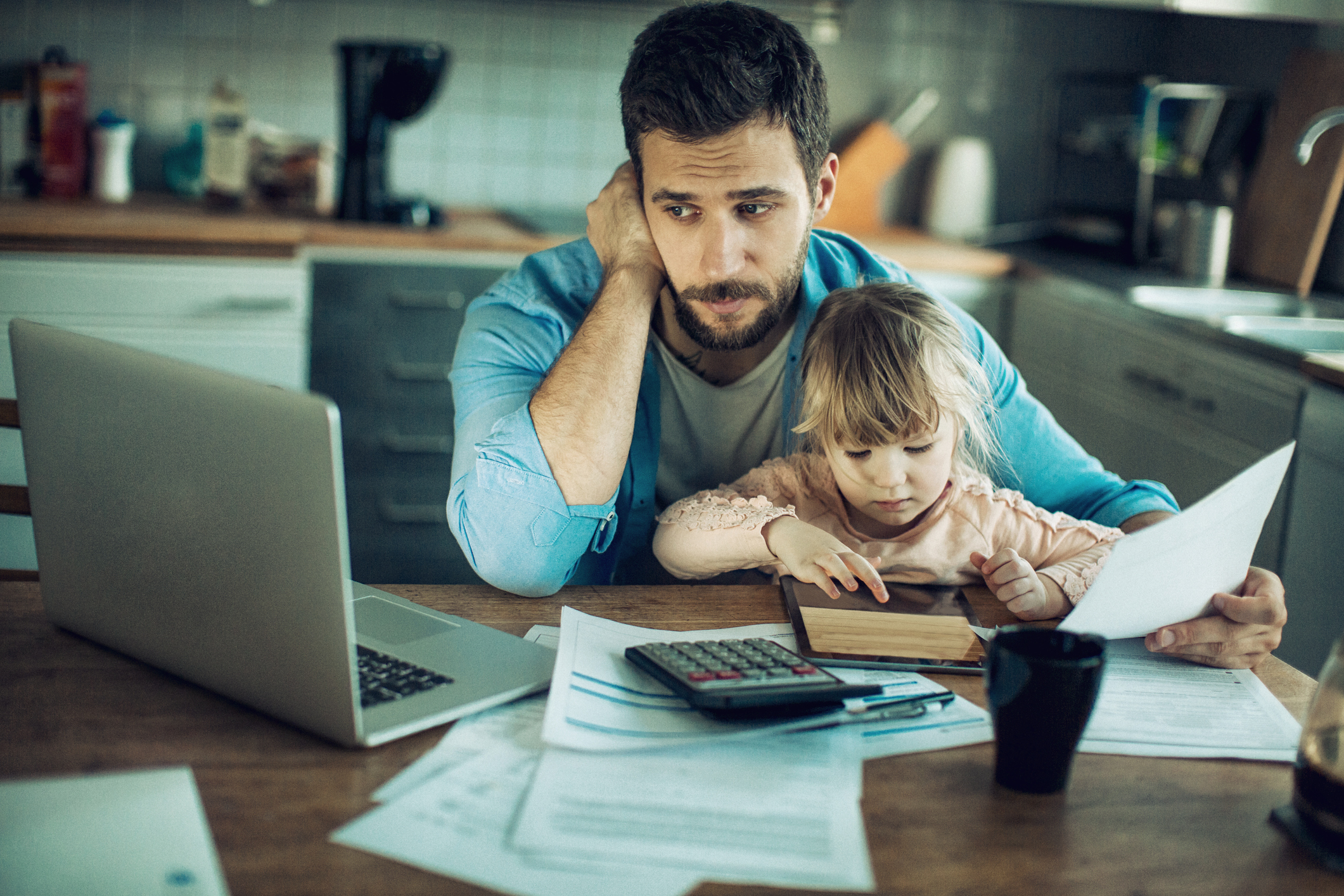 DO ONE-OFF BONUSES HELP YOUR EMPLOYEES?
Charles Cotton, Senior Adviser on Performance and Reward to the CIPD, says that against a backdrop of soaring inflation, a number of employers are generously topping up pay packets with a cost-of living payment, although this can potentially adversely impact benefit arrangements. Before going ahead
with new schemes, it might be helpful to talk to trade unions for additional advice and guidance.
It's also worth considering what you can do to make your benefits package work harder for those struggling to make ends meet and what financial wellbeing support and guidance you can direct people to."
Charles Cotton, Senior Adviser On Performance And Reward to CIPD
Save the date
The Innovation Festival for Global Working
Join us on 8 June 2023 in Kent, UK
"To make sure your well intended generosity doesn't inadvertently cause extra undue stress or financial hardship, it's worth considering what other options you could offer your workforce," he says.
"People professionals in the CIPD Community have been discussing various options, including offering gift vouchers in lieu of cash payments (although even this comes with tax implications), giving a cost-of-living pay rise, or
spreading a one-off payment over several months so that it acts like a temporary pay rise."
Boosting people's incomes is perhaps the most obvious way in which employers can support financial wellbeing, and will likely have the most immediate impact.
"It's also worth considering what you can do to make your benefits package work harder for those that are struggling to make ends meet, and what financial wellbeing support and guidance you can direct people to," he
says.
"It's also encouraging to see some people professionals in the CIPD Community taking a longer-term view by supporting in-work progression as a means of increasing people's future earning potential."
PUTTING EMPLOYEES AT THE HEART OF THE NEW WORLD OF WORK
One issue which HR and mobility teams are having to grapple with is the now disparate nature of the office. Research by Towergate Health & Protection shows that on average 45% of employees are now working on a hybrid basis, splitting their time between working from home and their usual place of work.
This raises concerns for employee health and wellbeing, as without the traditional workplace there is no hub for the delivery and communication of health and wellbeing benefits.
"Ensuring that employees are well looked after and feel equally valued is a major issue," says Debra Clark, Head of Specialist Consulting.
Hybrid working now reaches far and wide. Only 12% of companies said they have no hybrid workers and another 12% said that all their employees are now working on a hybrid basis. Perhaps surprisingly, the phenomenon is not limited to office-based industries. Respondents from the construction industry said an average 26% of their staff are hybrid workers. In the hospitality and leisure industry, 32% of employees are hybrid workers, and in manufacturing it is 28%.
While the need for support has never been greater, employers need to adapt in how they offer it. Digital communications are often the best way to ensure that all employees are kept up to date. Being able to see their options online and
manage their requirements in one place helps employees to engage with health and wellbeing support.
Virtual consultations with GPs, physiotherapists, counsellors and other experts mean that employees can access support quickly and easily whether in the office, at home or travelling.
Share your views on Financial Wellbeing and the impact of the cost of living crisis editorial@relocatemagazine.com
Watch video highlights of our Future of Work Festival 2022 and Wellbeing Hub
www.relocatemagazine.com/1/future-ofwork-festival-highlight-video-festival.html