The changing role of the finance director in a post pandemic world
The pandemic put a strain on company finances and created huge administrative and fiscal burdens for organisations trying to cope with furlough schemes around the world. As a result, the role of finance director became even more important to organisations. CFOs are now playing a wider and more strategic role and engaging more with people management and global mobility. Marianne Curphey reports.
During the pandemic, when some companies saw a sudden drop in revenue, it became the role of the CFO to find funding on the capital markets to keep the business afloat."The job description for a CFO is to anticipate the problems and make sure they don't happen, or when they do break out, get them fixed," says Peter Ferrigno, Partner, Global Mobility, at Blick Rothenberg, a Think Global People Relocate Award winning tax, accounting and business advisory firm. "Everyone's job changed and widened during lockdown.
""That was a one-off requirement. Some CFOs may not have had to do that level of capital fundraising before. Companies that may have been profitable for a generation had to go out and raise funds. Some of them stepped up to the mark, and some struggled."
Capital structures are still being revised and CFOs are looking at strategies to pay off those expensive loans. As a result, he says, the role has become a lot more strategic. CFOs have ongoing responsibility for managing the balance sheet and finding ways to pay off the emergency funding, all while grappling with increasing business costs.
THE CFO EMERGES AS A STRATEGIC PARTNER TO THE CEO
In a market where the economy is challenged, sales are harder to achieve and turnover may be less than forecast, costs can sometimes be the only metric that a business can really play with."
This all falls into the finance function's remit, so naturally they and the CFO become more influential within organisations," says Mark Freebairn, Head of the Board and CFO practices at global executive search firm, Odgers Berndtson.
"The finance function has a significant role to play as businesses embrace remote and hybrid working, especially when considering things like real estate footprint, office spaces and the salary weighting of employee locations," he says.
Christian Müller, Chief Financial Officer at Moss, a new fintech specialising in finance management transformation headquartered in Berlin, says now is the time for finance leaders to embrace the evolution of their roles and assert themselves as strategic partners and digital enablers to the business.
"Finance leaders are integral to determining how businesses adapt to significant changes in how work gets done, particularly in places where digital and finance intersect," he says. "My role as CFO is ever evolving.
"Businesses are bracing for a possible economic downturn, continued supply chain problems, higher costs and rising inflation. This means they must refocus on initiatives that can improve efficiency, strengthen cost control and enhance business agility. Finance leaders, in particular, have a critical role to play in this says Sarah Spoja, CFO at Tipalti, an accounting software financial technology business.
There are big benefits to CFOs taking on a wider leadership role. They have more nuanced insights into the strategic direction of the business, including which markets to expand into and strategy around international growth. They're also well placed to understand the short-term potential of the business's growth plan, while understanding changing market conditions.
"When collaboration between finance professionals and the C-suite is strong, CEOs can rely upon the fact that CFOs know how to turn abundant amounts of data into profound insights for decision-making," says Sarah Spoja. "This is key for navigating this period of economic uncertainty and ensuring the business is agile enough to withstand any further change."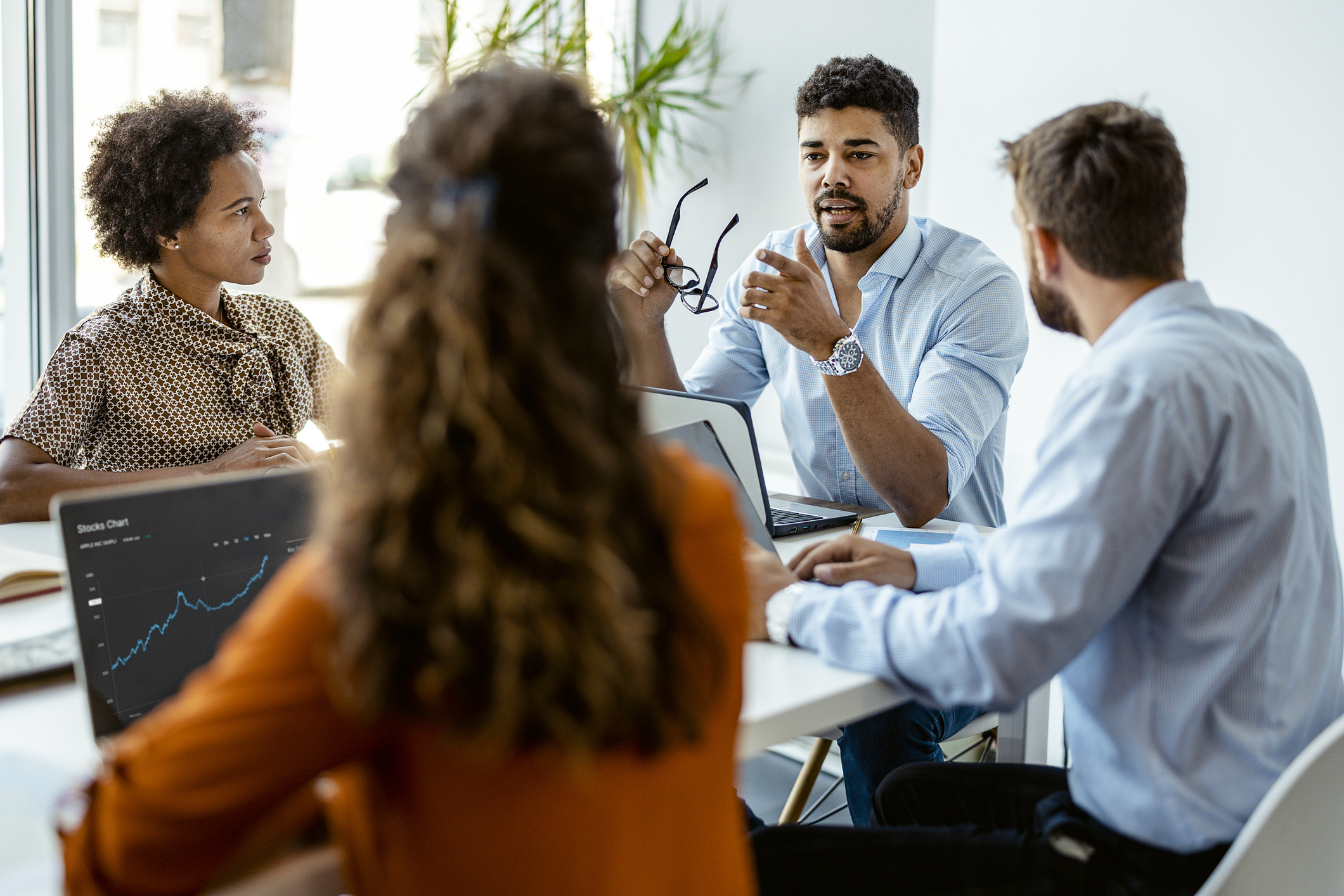 THE CFO ROLE: ESG, CYBERSECURITY AND PEOPLE
The CEO will always be at the helm of a company, but the CFO now also sits atop the decision-making pyramid, setting and driving strategy in a global recession.
"For businesses, this means decision-making which has an impact extending well beyond the bottom line," says Debbie Green, Vice President, Applications, at technology company Oracle UKI. "Reporting and compliance are now taking centre stage across not just the finance function but many key areas of business – including environmental, social and governance aspects, cyber security and people operations."
She says efforts from businesses to better align with ESG initiatives highlight just how pivotal the CFO and their team are becoming to global decision-making. Companies need to demonstrate change and the CFO has a unique position in the business to join up the dots with financial and non-financial data and make the decisions which show investors, regulators and the public that improvements are being made.
THE ROLE OF THE FINANCE DIRECTOR IN RECRUTIMENT & RETENTION
In a post-Covid, high employment, higher inflation world, building attractive recruitment and retention strategies is becoming even more important.
"Long-term success – and by association, the value – of a business is linked to your people and the culture created for them," says Patrick Fraser, CFO of Walr, a global research technology company with offices in multiple locations, including London, Norway and the US.
There are ever-more benefits available to attract staff such as employee options schemes or extra holidays, he says. CFOs need to be strategically clear on the return on investment of these offers, both in purely financial terms and from an operational and cultural perspective.
The finance function has a significant role to play as businesses embrace remote and hybrid working, especially when considering things like real estate footprint, office spaces and the salary weighting of employee locations"
Mark Freebairn, Odgers Berndtson.
This is no longer solely about money, but about the environment you are creating.
"The CFO needs to be involved at the outset of these discussions given their understanding of the interconnections between areas of the business, not just brought in at the end to simply sign off on the budget."In a company with a global presence, having a coherent overview helps to inform strategy and long-term planning decisions.
"The growth of staff outsourcing companies has made it easier to operate in an area you don't know so well, by mitigating some of the risks – be they regulatory, HR and/or tax compliance. The CFO now has an increasing remit to help identify territories to expand into, not solely based on recognising and minimising financial risk, but focusing more on what will move the wider company strategy forward."
The CFO will still need to look at budgets for departments and across the business, but their involvement is not a pure financial numbers game now. "People are the heart of a business, and their wants and desires are ever more complicated. The CFO has some financial levers to use, but their role needs to be driven by planning for delivery of the overall strategy to create success," he says.
TRUSTED C-SUITE ADVISER
"Although a CFO's position was beginning to evolve ahead of the pandemic, the issues that businesses have had to overcome over the last two years have accelerated this process," says Debbie Bowen Heaton, Partner at Oliver Wight EAME, a business transformation specialist, who has worked with the likes of Wrigley and Heinz.
"During the pandemic, the CFO's role dramatically changed as they became the 'trusted adviser' who had to provide a mirror to the CEO, who were often in denial, and get them to see the harsh reality of the impacts of the disruption to business," she says.
"I saw many CEOs enter into a state of denial about the business impact of the pandemic. Unwilling to accept that the business will not rebound to pre-pandemic performance, some CEOs were carrying false optimism into 2021, leading to unrealistic budgets and commitments. Where CEOs were in denial, the finance director of many companies we were advising faced the difficult task of putting a mirror up and forcing the CEO to face the brutal reality."
Although there are still globally mobile businesses out there who see the CFO and the finance team as the 'finance police', more businesses are realising that financial directors play a much more fundamental and important role when shaping a company's strategy.
While ultimately control and accountability remain with the CEO, the CFO is now the trusted adviser.
"A few years ago, teams worked in a silo with the finance team separate from other functions across the business," she says. "Now we are seeing a much more interactive and matrix management style where teams report into multiple leaders and communication is open across the whole business and supply team. The finance director is a key part in this."
Following the financial pressures of the pandemic, finance directors and CFOs have taken on a wider strategic role in helping to guide companies through the difficult times and beyond, says Andrew Collis, CFO for Moneypenny, a global outsourced communications provider. As part of a widening of his role, he now works cross-functionally with the COO and People Officer to manage a new pay matrix and competencies, ensuring this is applied consistently at a global level.
FINANCE TEAMS IN THE SPOTLIGHT
David Woodworth, CFO of insightsoftware, a global company headquartered in North America, which operates across EMEA, APAC and India, says that the pandemic kickstarted a significant period of change for business. Some of this change has been positive, like flexible working alongside a renewed focus on the wellbeing of employees. Other examples have been more challenging, such as the financial pressures that adversely affected certain businesses and sectors – and the complete restructuring of teams and departments.
"What's clear, across the board, is that finance teams have been under the spotlight in a way that they simply weren't before," he says. "The frequency of information needed from finance teams rose drastically, with reporting cadence increasing to monthly, if not weekly. The value of the CFO, along with her or his team, increased significantly overnight."
Two years on, that critical role of the finance function still remains true. Finance teams no longer exist just to keep the books. They are an integral part of how a business operates, grows and expands into markets and industries to meet business, sales, growth, and sustainability goals.
Save the date
The Innovation Festival for Global Working
Join us on 8 June 2023 in Kent, UK