About this webinar
In this webinar we explore STEAM (Science, Technology, Engineering, Arts, Maths) in schools. What does STEAM mean in the education context for children of all ages and why is this important today, against a backdrop of global skill shortages and a fast-changing working environment?
Our contributors Ryan Ball and Steven Katz, both have distinguished careers in Design and Technology, as well as extensive knowledge of teaching in International Schools. They will share insights for parents selecting schools and supporting their children and young people to the next stage of education and the world of work.
Understand more about the fast-paced subjects of Design, Technology and Engineering that lead to exciting careers in the creative, manufacturing and digital sectors and across global engineering and design companies and consultancies. Design and Technology is a widely misunderstood and misrepresented subject by parents, employers and government ministers in some countries, including the UK many would argue. You will discover the importance of putting the T and E into STEM within curriculum time and that Technology is wider than computing.
In a lively discussion our panellists will explain why corporate employers need to know what is being taught in schools across STEAM subjects and why the discussion on skills for the future should start with schools.
You will learn about the advances in education that are supporting economic growth in different regions of the world, why some countries struggle with productivity and what works to bring about change.
Find out how the best schools are supporting children and young people to:
Problem-solve
Build resilience
Encourage creativity
Understand importance of teamwork
Adopt a growth mindset
Prepare for the next stage in education and careers
Are enough pupils being prepared for life in an advanced technological society and how can practical designing and making activities from an early age make a difference? Join us for this illuminating webinar and be part of the conversation between schools and employers to maximise potential for all children.
Bio: Ryan Ball, Director of Education, Design and Technology Association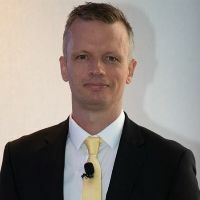 Ryan has been a D&T teacher since 2002, teaching in the U.K., Middle East and Malaysia. He has taught students from age 7 to 18, with his students winning awards for the highest marks in the country and world. He has presented at various educational conferences in Dubai, Kuala Lumpur, Singapore and Madrid. In 2018 he founded 'Youth Made Initiative' which was voted as one of the top 100 educational initiatives in the world. He has been an Ofqual consultant for many years, was previously F1 in Schools' In-country coordinator and his students have attended four world finals. He is a D&T author of several books and a certified Autodesk trainer and content writer. He now works full-time for the D&T Association as director of education.
Bio: Steven Katz, ES Coordinator, The International School of Kuala Lumpur (ISKL)
Steve Katz is the Elementary School Technology Coordinator and has been at The International School of Kuala Lumpur since 2015, where he loves working with students of all ages. During his career, he has been called upon to teach a variety of different subjects and has enjoyed his various roles such as Director of Educational Technology, Professional Development Coordinator, and University Professor. Steve is an Apple Distinguished Educator, ISTE CAP Trainer, authorized Google Education Trainer, and Apple Professional Development Specialist, and he presents regularly at conferences worldwide. You can check out what Steve has been working on at stevenkatz.com/blog/