Eight trends to watch in global serviced apartments
Interview with Vivi Cahyadi Himmel, CEO and co-founder at AltoVita, the female-founded corporate accommodation platform
Growing demand for serviced apartments from both business and leisure customers, the desire for value amid greater pressures on corporate budgets, and the importance of the employer in ensuring duty of care are all key trends in the serviced apartment sector in 2023.
Vivi Cahyadi Himmel, co-founder of leading corporate accommodation platform AltoVita, says that location, sustainability, wellness and personalisation are also in high demand among business customers. The services that AltoVita supplies now cover 3,023 locations across more than 165 countries.
Vivi and her business partner Karolina Saviova personally experienced the challenges of finding reliable and vetted accommodations while travelling and working in their careers. The lack of verification and standardised processes made the booking and extending stay experiences difficult and sometimes frustrating. Vivi has lived in over 11 cities, including New York, Tokyo, Hong Kong, Shanghai, and London, and has a background in Corporate Finance and Strategy and Management.
"My co-founder and I were always exploring the world, but when it came to accommodation, we found that the market was hugely fragmented with many different platforms," she explains. "We didn't want to sign long term leases for a year or more, we wanted to be able to stay a month, maybe extend that stay or move on. That was the turning point of creating AltoVita because there was no global platform that would allow you to live anywhere in the world."
The company's mission is to provide employees with smart, safe, and sustainable living options anywhere in the world. They aim to offer solutions not only in major cities but also in remote areas like Kazakhstan where established supply chains may not exist.
Watch the short interviews with Caroline Boyle, Product Manager at Alto Vita from Think Women event in March 2023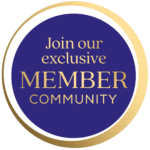 Join Think Global People
Our exclusive membership network for decision-makers, aspiring leaders, experts and thought leaders focused on global business and working.